The prestigious award was given to the two doctors for their commitment and scientific achievements "in the service of the common good".
The ceremony today at the Teatro dal Verme
Prof. Alberto Mantovani, Scientific Director of Humanitas and lecturer at Humanitas University, and Marco Alloisio, Head of Humanitas Thoracic Surgery and lecturer at Humanitas University, received the Ambrogino d'oro today during the ceremony held at the Teatro Dal Verme (Milan).
The prestigious award was given to those who were able to make a special contribution to the city of Milan, including associations and organizations. In this way, the city expresses its gratitude to those who dedicate their lives to the common good.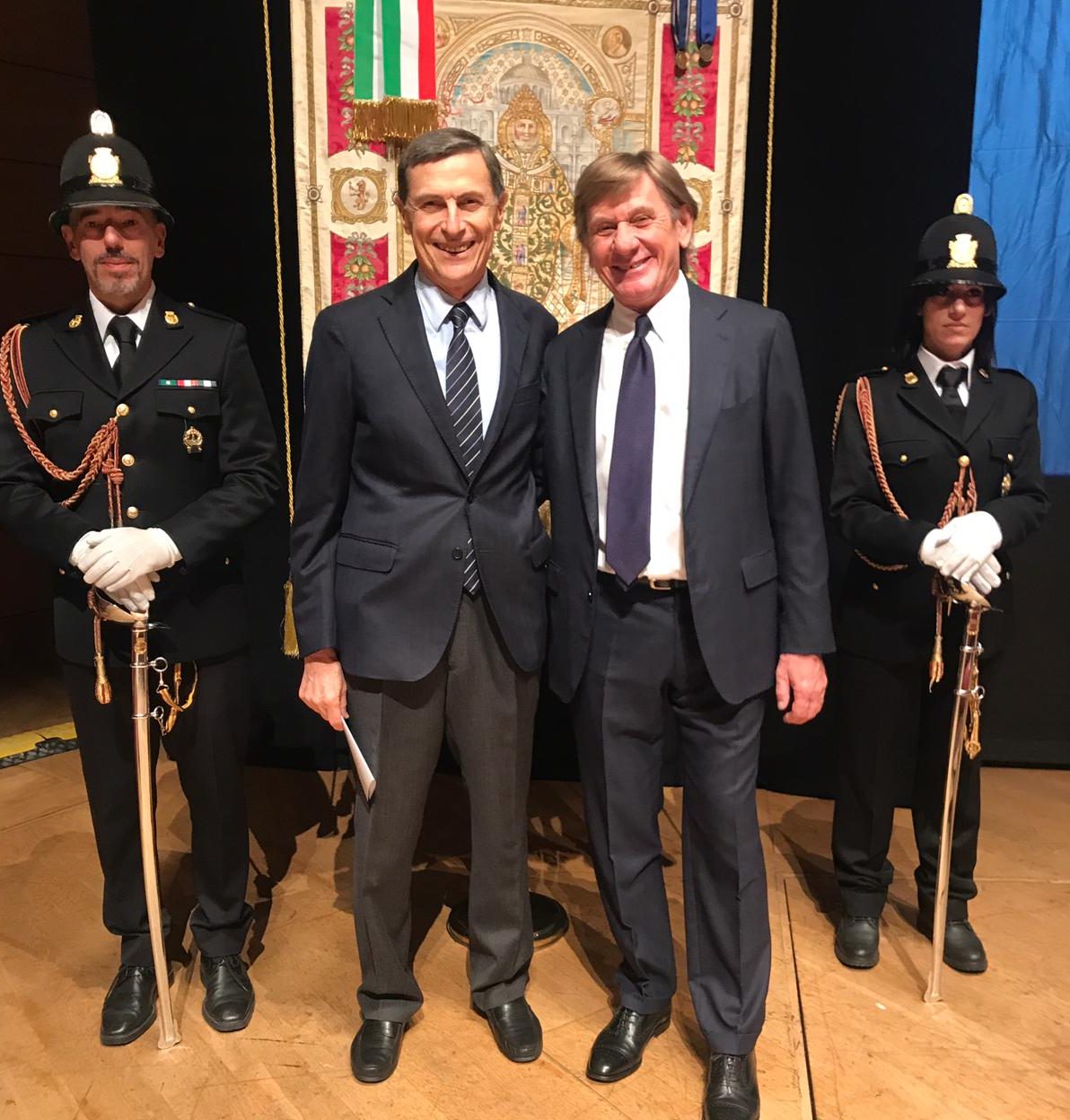 Alberto Mantovani: Milan land of opportunity
"This recognition – explains Alberto Mantovani – means a lot to me: I have had the honor of receiving prestigious international awards all over the world, but the Ambrogino d'oro is certainly the one that excites me most.
I have always been deeply attached to the city of Milan, because here are my roots. For my parents, who were born in Soragna, in the lower Emilia region, as well as for my in-laws, Milan has represented a land of opportunity, where they can reinvent themselves and be reborn after the hard times of the war. I was born in Milan and I chose to live with my family, as well as to conduct my most innovative research.
For those who, like me, work in the field of Science and Medicine, Milan is in fact a privileged place: it offers excellent conditions in which to do science and it attracts the best Italian and foreign researchers and doctors. It has a university system with important points of excellence. It is home to research and clinical institutions of great tradition, as well as a significant part of Italian industrial research. In Milan, large private academic research facilities have been created that have important synergies with the public (IEO, Mario Negri, San Raffaele, Humanitas) as well as the most important charities that support the biomedical research system, such as AIRC and Telethon, and the largest bank foundation active in support of scientific research, Fondazione Cariplo.
The social fabric of the city is also unique. I am thinking of my life and my neighborhood, Lorenteggio-Giambellino, where there is the association Campo Olimpia of which I have always been a member, that makes culture and theater and entertains the elderly and children. I also think of Handicap su la Testa, an association in which my children are volunteers, which helps people with disabilities by combining generosity and creativity. Near the bus depot, in Giambellino, you can see a big green spot: it's a mural made by these guys, a touch of liveliness and hope for them and for all of us. All this makes Milan unique. So the Ambrogino d'oro is not only an honur, but a special prize for me".
Marco Alloisio: Milan, cradle of European oncology
"Receiving the Ambrogino d'oro is pure emotion, especially for me, from Milan, born in the shadow of the University of Medicine and the Cancer Institute. A sign perhaps, a bond that was created right from the start with what would later become my world, a passion that animates me and still guides me today from my beginnings at the Tumor Institute, where I had teachers like Umberto Veronesi, Gianni Ravasi and Gianni Bonadonna. I was lucky enough to be born in Milan, which is a wonderful city and full of opportunities in all fields, including the Life Sciences. It is no coincidence that we can proudly consider it the cradle of oncology, which is increasingly progressing thanks to research and is helping to reduce the mortality rate of many cancers around the world.
I receive this award for my career as a surgeon and oncologist; at Humanitas Research Hospital I was able to do my part by helping to create the Cancer Center, an oncology center of international importance that is achieving extraordinary results, thanks to the application of an increasingly "gentle" minimally invasive surgery, robotics and especially to my brilliant collaborators. As a professor, I try to pass on all that I have learned and that has enriched me to the young future doctors. Moreover, for years I have been carrying on my battle against cancer dedicating myself to a charity such as LILT, the Italian League for the fight against Cancer, which has been on the Milan territory for 70 years, and for 70 years it has provided the territory and the citizen with a fundamental service of information and prevention.
I dedicate this prize to my family, to my surgical teacher Gianni Ravasi and especially to my patients, who are the spur for me and for all of us doctors to continue to fight to defeat cancer. I couldn't wish for more."
Who is Alberto Mantovani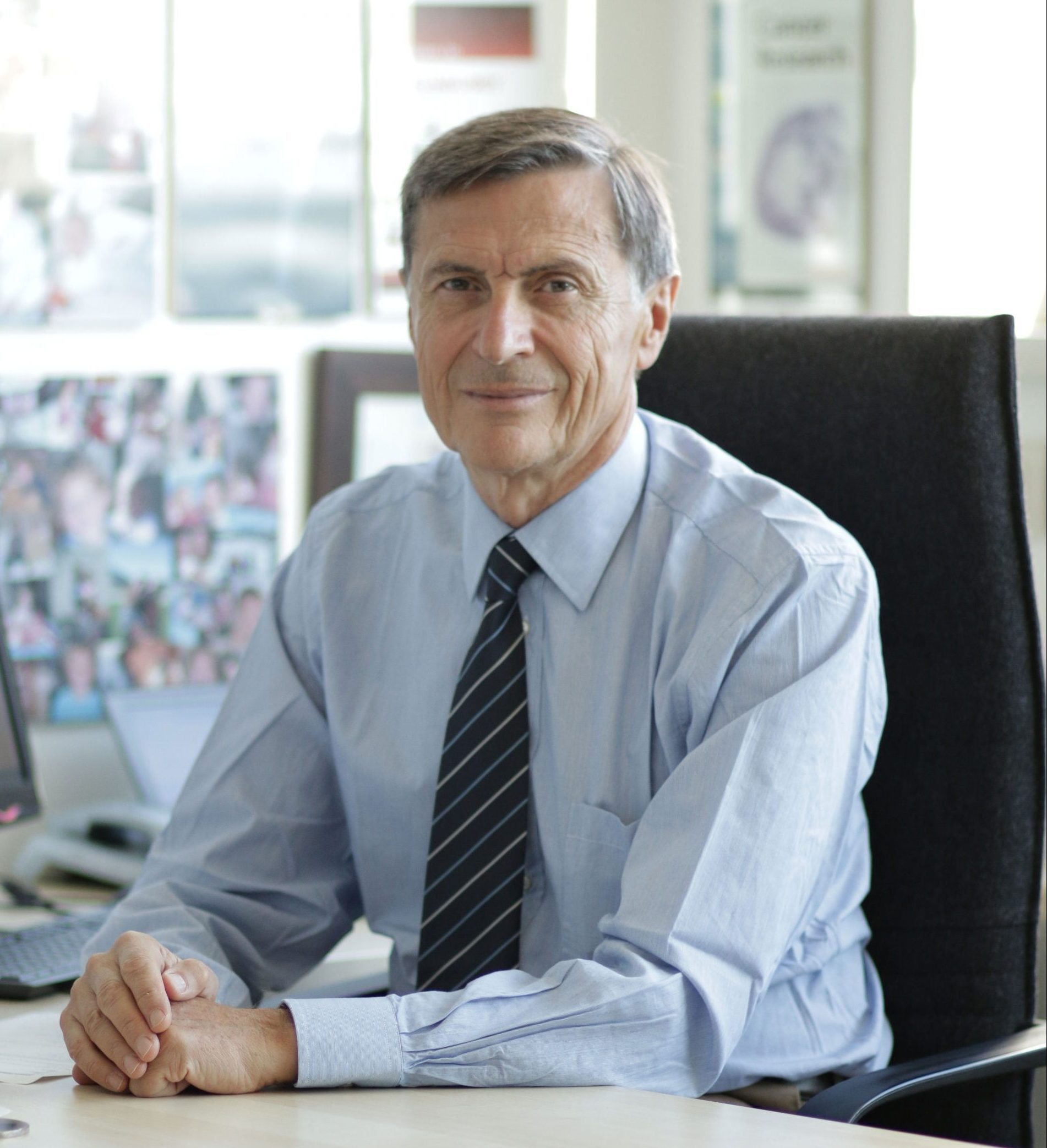 Immunologist and oncologist, Alberto Mantovani is Scientific Director of Humanitas and lecturer at Humanitas University.
He has contributed to the advancement of knowledge in the field of immunology by formulating new paradigms and identifying new molecules and functions.
Bibliometric analyses indicate him as the most cited Italian scientist and one of the most cited immunologists in the international scientific literature.
For his research activity he has received numerous national and international awards and recognitions, including the Robert Koch Award 2016 for the transversal impact on Medicine of his discoveries in the field of immunology. In 2018 he received the AICF – The American-Italian Cancer Foundation – award in New York for scientific excellence in medicine.
Who is Marco Alloisio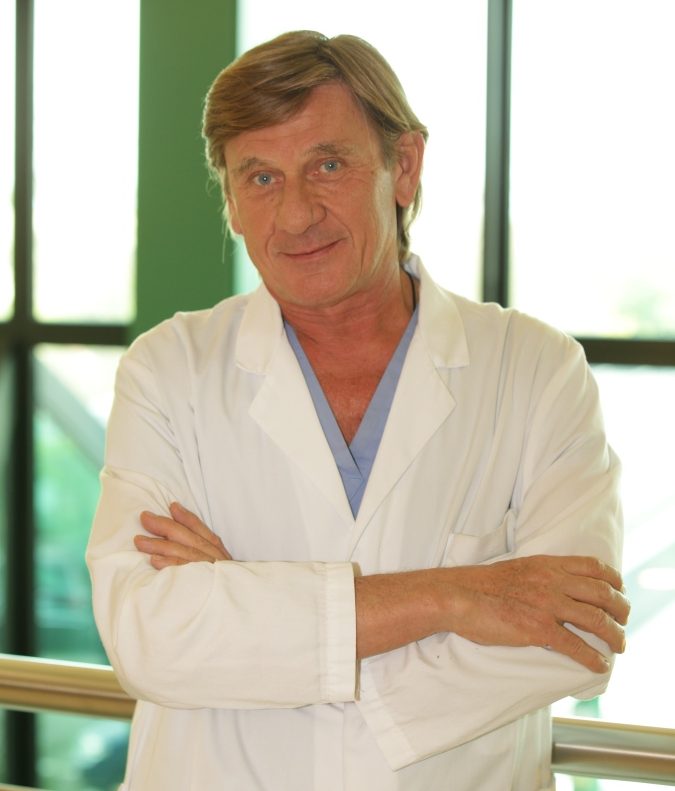 Born in Milan, he is Head of Thoracic Surgery at Humanitas and a lecturer at Humanitas University.
Since 2014 he has been president of the LILT section located in Milan.
Author or co-author of more than 100 scientific publications in full in international journals indexed on Pubmed, the main field of clinical and scientific interest is represented by thoracopulmonary diseases: lung cancer, tumors of the mediastinum, esophagus tumors, breast cancer, pleural mesothelioma and neoplastic diseases of the spine.
He has participated in screening campaigns for lung cancer of international importance (DANTE project) and is currently involved in the analysis of the role of inflammation in lung cancer and mesothelioma. A further line of study is the research of circulating cancer cells (CTC) in lung cancer, using ISET technology.